Create Your Own Model Native Plant Garden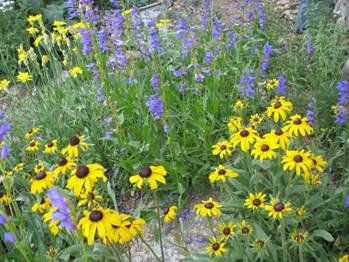 Learn how to create your own model native plant garden in this one hour lunchtime webinar from 12:00-1:00 on September 21st. Join the class from the comfort of your desk or tablet where you will discover some of the top native plants for your garden along with effective plant combinations and secrets for success.
The instructor for this class, Deryn Davidson, is the author of the recently published "Low-Water Native Plants for Colorado Gardens: Front Range & Foothills".
Register or learn more about this or other Jeffco Native Plant Master classes at www.npm.eventbrite.com. For information on the program, see www.M2Mnativeplantmaster.org or call 303-271-6621. CSU Extension programs are available to all without discrimination.