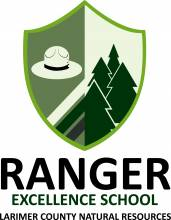 Hello,
Once again Larimer County is holding the annual Ranger Excellence School. We will be holding the school on May 20th to May 24th. Please go to our website listed below to find out more information and register your staff early. This year we are excited to hold the school in beautiful Estes Park, CO.
This year we are offering courses in Hunting Contacts, OC/Pepper Spray Certification, Baton Certification, Water Survival Training, Wilderness Survival, Land Navigation, Medical, Driving, Land Searches, and Self Defense , just to name a few. We are also offering a certification in First Aid/ CPR/ AED. Some classes are going to be held indoors at the Event Center in the Ridgeline Hotel and some are going to be held outside at Hermit Park and in and around the Estes Park area.
This is a dynamic and hands on training in all the areas a park ranger needs to be an effective asset to their agencies. This is open to not only rangers but all other staff in Natural Resources that are interested. Please email me or call if you have questions. We will see you in May.
Ranger Excellence School Registration Link and Information page.
http://larimer.org/rangerexcellenceschool/
You can also follow us on:
Facebook: (Ranger Excellence School)
Instagram: (@rangerexcellenceschool)
Sincerely,
Stephen J. Gibson
Red Mountain District Manager
Ranger Patrol Lieutenant
Larimer County Natural Resources
Office: (970) 498-5621
Email: gibsonsj
Webpage: http://larimer.org/naturalresources/