LEARN ABOUT COLORADO NATIVE WILDFLOWERS THIS YEAR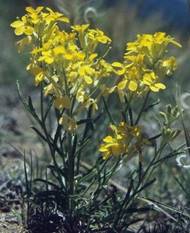 Want to get out into the open spaces and enjoy Colorado's blooming bounty this summer? Take an award-winning Native Plant Master® course or special class taught by one of our experts.
CSU Extension is pleased to announce their Metro to Mountain Native Plant Master Program 2019 offerings.
For a complete list of classes, see http://npm.eventbrite.com.
Interested in the option of receiving a CSU certificate for your knowledge or volunteering? See www.M2Mnativeplantmaster.org or call 303-271-6620. For research-based information on 1,000+ Colorado plants, visit http://coloradoplants.jeffco.us. Colorado State University Extension programs are available to all without discrimination.
Help ensure the future of native plants in Colorado – DONATE NOW:https://advancing.colostate.edu/CONATIVEPLANTMASTER