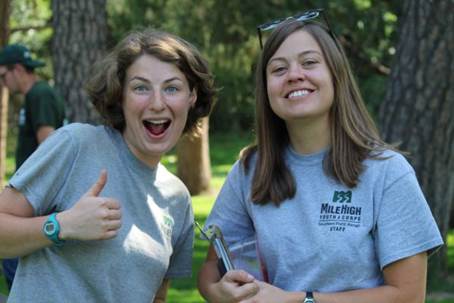 Dear COSA Community,
Mile High Youth Corps is hiring for a Program Coordinator position in Colorado Springs. Responsibilities include: hiring, supervision, training and development of Corpsmembers and Crew Leaders; program development, implementation and reporting; coordination of service opportunities and educational activities.
This is a full time, temporary, salaried position. The anticipated end date is November 29, 2019. The salary range is $615-$653 per week depending on experience. Hours are Monday through Friday 7:00 a.m. – 3:30 p.m. Some evening and weekend hours will be required for camping projects and special events. Position open until filled.
I've attached the position description. More information can also be founder here: https://www.milehighyouthcorps.org/apply-now/join-our-staff.
Please share with your networks!
Regards,
JESSE ROEHM
Senior Manager: Land Conservation | Mile High Youth Corps
303-433-1206 | Ext. 230
417 E Vermijo Ave. | Colorado Springs, CO 80903
1801 Federal Blvd. | Denver, CO 80204