Join us tomorrow for a webinar on new tools for wildfire weather forecasting! Register HERE.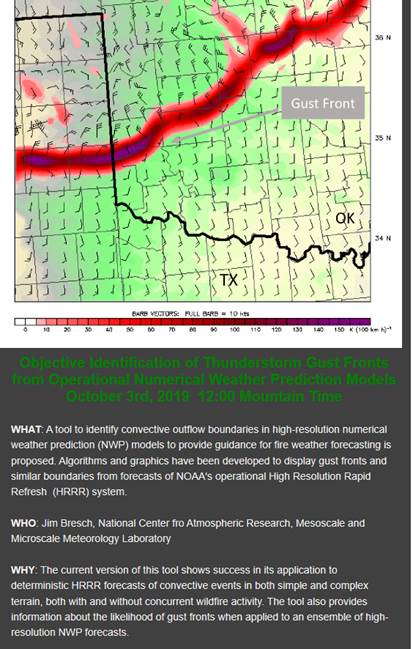 Are you Local in Fort Collins? Feel free to attend in person at Room 345 in the Michael Smith Natural Resources Building at 12:00 PM!
See you then!
Gloria J. Edwards
Administrative Director
Southern Rockies Fire Science Network
1472 CSU Campus Delivery
Colorado State University
Fort Collins, CO 80523
(970) 491-2991
Get the latest SRFSN news and info at
www.southernrockiesfirescience.org
I will be out of the office from October 9 through October 15.