Hello,
Please share this opportunity with any network or individual you feel is appropriate.
The Rocky Mountain Conservancy seeks applicants for three Field Coordinator opportunities. The Field Coordinator plays in essential role in the implementation of the Conservancy's on-the-ground conservation programs, including the Conservation Corps, High School Leadership Corps, and Volunteer Stewardship programs. The Field Coordinator will help plan, implement, and oversee the programs during the 2020 season (mid-May through September).
Compensation: $500/week with housing provided.
Please see attached position description for more information.
Let me know if you have any questions.
Geoff Elliot (He/Him/His)
Director of Conservation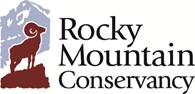 970-586-3262, ext. 300
www.RMConservancy.org
Follow us at: Conservation Corps Blog