Hi Everyone,
I am excited to share this information about our coming Project Learning Tree training! This virtual workshop kicks off May 28th and will combine weekly Zoom check ins with Project Learning Tree's self-paced online training. Space is limited and registration closes this Thursday- make sure to reserve your spot today! See the attached flyer or check out our website for more information.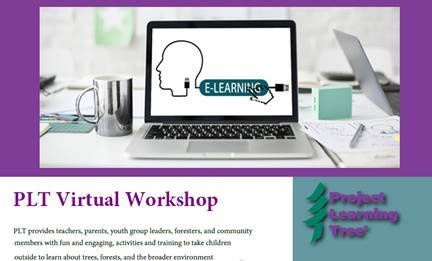 Danielle Ardrey
Conservation & Youth Education Specialist
Colorado State Forest Service
970-732-0569
5060 Campus Delivery, Fort Collins, CO 80523-5060
danielle.ardrey
csfs.colostate.edu
Facebook YouTube

The mission of the Colorado State Forest Service is to
achieve stewardship of Colorado's diverse forest environments
for the benefit of present and future generations.