Afternoon COSA friends –
I hope everyone is doing well. Greeley's Natural Areas & Trails division is working to ramp up our weed management program. As such, we are in the market for a variety of spray equipment. Before purchasing new equipment, I wanted in cast a wide net in hopes that there may be an open space program our there looking to upgrade their herbicide spraying equipment and there might be a win/win for us to take it off your hands. We are open to truck-mounted, UTV or ATV-mounted, skid-mounted, and backpack sprayers.
If you have something that we might be able to work out, please reach out!
Thanks,
Justin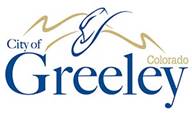 Justin Scharton
Superintendent
Culture, Parks & Recreation Dept | Natural Areas & Trails Division
321 N 16th Ave | Greeley, CO 80631
O: 970.350.9412 | C: 970.590.1705