I shared this with my list!
From: Justin Scharton – via list <cosa@emaildodo.com>
Sent: Tuesday, October 06, 2020 1:20 PM
To: Dierauf, Lisa <DieraufL@bouldercolorado.gov>
Subject: [COSA] POSITION ANNOUNCEMENT | City of Greeley Natural Areas & Trails Tech II
External Sender
Afternoon COSA friends –
Greeley's Natural Areas & Trails Division is a new and growing local open space program in northern Colorado, and we are seeking motivated, innovative, and inclusivity-minded professionals to join our team. We currently have an opportunity for a permanent, fully-benefitted Natural Areas & Trails Maintenance Tech II position. This role leads the division's vegetation management, weed management, and small capital project construction projects and will help develop the division's restoration strategy in the future. Announcement closes October 25th, so apply today!
https://www.governmentjobs.com/careers/greeley/jobs/2878105/natural-areas-trails-maintenance-technician-ii
Thanks,
Justin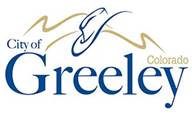 Justin Scharton
Superintendent
Culture, Parks & Recreation Dept | Natural Areas & Trails Division
321 N 16th Ave | Greeley, CO 80631
O: 970.350.9412 | C: 970.590.1705