Looking for ways to learn outdoors with activities that you can use with your students? Join us for our interactive PLT workshop.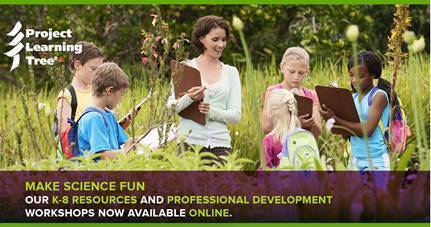 Colorado Project Learning Tree's K-8 virtual workshop will help you keep education growing so you can reach kids with effective environmental education programming. Plus, everyone gets outside for a dose of vitamin D and fresh air.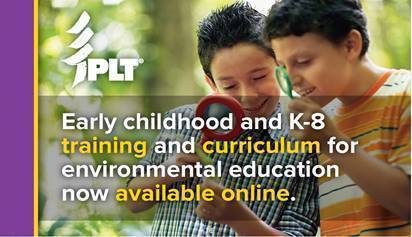 With Project Learning Tree, you'll get:
· Flexible teaching format for lessons (remote, virtual, in-person)
· Ready-to-use virtual lessons, like Looking at Leaves
· Smiles from students as they get outdoors and explore their environment
Plus, get your registration covered thanks to grant funding from ee360. (Limited complimentary registrations available; don't wait to sign up!)
Register for a virtual kickoff meeting on either October 20 or 22, and then complete the self-paced online training.
Don't let the virtual world get you down. Get back to nature with Project Learning Tree!
Do you teach littles? Check out our early childhood workshop October 27 & 29.
PLT provides teachers, parents, youth group leaders, foresters and community members with fun, engaging activities and training to get children outside and learning about trees, forests and the broader environment!
Danielle Ardrey
Conservation & Youth Education Specialist
Colorado State Forest Service
970-732-0569
5060 Campus Delivery, Fort Collins, CO 80523-5060
danielle.ardrey
csfs.colostate.edu
Facebook YouTube

The mission of the Colorado State Forest Service is to
achieve stewardship of Colorado's diverse forest environments
for the benefit of present and future generations.