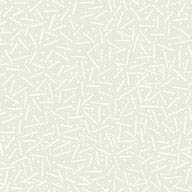 The City of Boulder Open Space and Mountain Parks (OSMP) Volunteer Service Learning and Partnership (VSLP) team has re-posted the Volunteer Field Assistant (TEMP) position with a pay range of $19.50 to $22.00. The Volunteer Services Field Assistant role provides support and leadership in all aspects of running the Volunteer Service program (supervising volunteer groups and contract crews.) In this position, they work with the Coordinator of Volunteer Groups on OSMP projects and perform other duties as required for the VSLP workgroup. They are responsible for field and project management, team and staff responsiveness, training implementation, skills development, public communications, along with administrative and logistical support.
The job description is attached and the direct link can be found here – governmentjobs.com/careers/cityofboulder/jobs/2954719/volunteer-services-field-assistant. This posting will close when a qualified candidate is identified and/or hired. We would appreciate your assistance in distributing this great opportunity to qualified applicants.
Best, and kindly,
Kristin
Please note that I work 30 hours a week (typically Monday to Friday, Noon – 6:00 p.m.) so it may take longer to respond. Thank you in advance for your patience.
—
Kristin Weinberger
Pronouns: She/Her/Hers (What this is?)
Coordinator of Group Projects
Cell: 303-910-5603
weinbergerk
Open Space and Mountain Parks
2520 55th St. | Boulder, CO 80301