Good Morning,
Here is a great opportunity for a seasoned professional to lead the dynamic Adams County CSU Extension office. If you are a qualified applicant, please click this link: http://jobs.colostate.edu/postings/86618 to view the job description and apply. For full consideration, all materials must be RECEIVED no later than 11:59 PM Mountain Time on Tuesday, June 1, 2021. Let me know if you have any questions!
Thanks,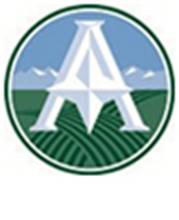 J. Byron Fanning jr.
Director, Parks, Open Space & Cultural Arts Department
ADAMS COUNTY, COLORADO
9755 Henderson Road
Brighton, CO 80601
O: 303.637.8006 |c: 303.386.2706
The Parks Admin Office is currently open limited hours, Tuesday through Friday 10am to 2pm, due to concerns with the ongoing pandemic, staff can be reached at 303.637.8000 for any immediate needs, I will continue to work from home at this time and can be best reached by cell phone. You can Find community resources regarding the County's response and updates here.
Due to the COVID-19 outbreak, CSU Extension's State Administration Office is working remotely until further notice. Members of our team will still be available by phone or email during this time. Information about Colorado State University's response to COVID-19 can be found here: https://safety.colostate.edu/coronavirus/