COSA Community –
The COSA steering committee is looking forward to seeing you at the COSA conference at the Grand Hyatt hotel in Vail from Oct 11th – 13th, and exploring topics together related to this year's theme – "Expect the Unexpected: Building Resilience to Adapt to Change."
There are just three days left to submit a conference session proposal by this Friday May 14th. Thanks to those of you that have already submitted proposals, and don't worry, we still have room for your session idea if you haven't submitted one yet!
As a reminder, sessions will fit best that focus on:
· Innovative management of land with limited staffing
· Managing extreme increases in users
· Educating and welcoming new users
· Tackling large wildfires and fire mitigation
· Balancing a shrinking budget in a pandemic
· Responding to demographic shifts and serving inordinately impacted populations
· Climate adaptation strategies
· Other interesting ideas related to resiliency and adaptation
To find more information about the conference, sponsorship opportunities, and to submit a session proposal visit www.coloradoopenspace.org/conference.
Thanks,
Justin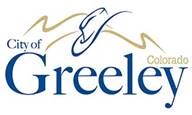 Justin Scharton
Superintendent
Culture, Parks & Recreation Dept | Natural Areas & Trails Division
321 N 16th Ave. | Greeley, CO 80631
O: 970.350.9412 | C: 970.590.1705