CoNPS Webinar: Exploring Colorado's Native Shrubs
Saturday, November 13, 2021; 9:30 am – 12:00 noon
Presenter: Christina Alba, PhD
Event URL: https://conps.org/event-calendar/#!event/2021/11/13/exploring-colorado-apos-s-native-shrubs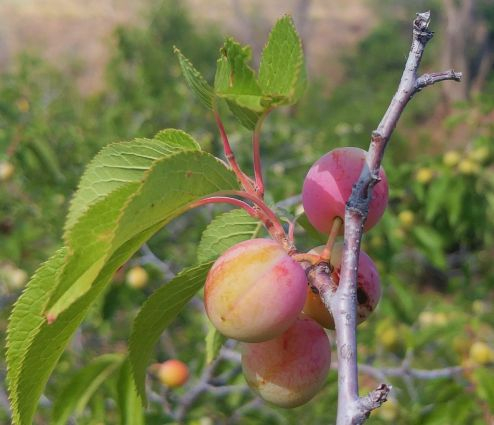 For this webinar, we will focus on the vast topic of Colorado's native shrubs. Our goals will be to recognize shrubs that are commonly encountered in different habitats, understand their taxonomy and diagnostic characteristics, and learn a bit of interesting ecology along the way. This webinar is designed for an intermediate audience with a foundation in plant identification terminology.
Dr. Christina Alba has been studying plant diversity and distributions since 2004. Within this broad topic, she has studied how herbivores (prairie dogs), biological invasions, fire, and drought shape plant community and population dynamics. She has also studied how biological invasions can lead to micro-evolutionary change in plant performance and defensive chemistry.
Photo credit: Prunus americana – Christina Alba