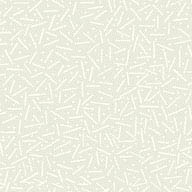 Hi COSA Members,
The City of Boulder Open Space and Mtn. Parks is hiring a (new) Temporary Bilingual Volunteer Services Crew Lead position for the 2022 field season (March until November)! The pay range for this position is $21.70 – $28.45.
Join our dynamic Volunteer Service Learning and Partnership (VSLP) team in leading Bridge House Ready to Work Crews and foster Boulder's Latinx connection to the outdoors. This entails, assisting in recruitment and encouraging youth and their families to attend One-Day Volunteer Projects. This role requires working with the community on barriers to outdoor access and creating connections within local communities to foster programing designed to cater directly to the Latinx community.
Click here to find out more about City of Boulder OSMP.
Click here to find out more about the Bridge House RTW nonprofit.
Please pass this position on to those of interest. With thanks and gratitude – Kristin
Please note, my work schedule is set for 40 hours a week (typically Monday to Friday, 8:30 a.m. – 4:30 p.m.)
—
Kristin Weinberger
Pronouns: She/Her/Hers (What this is?)
Manager of Group Projects
Cell: 303-910-5603
weinbergerk
Open Space and Mountain Parks
2520 55th St. | Boulder, CO 80301