Mountain Recreation is hiring for a full-time, year-round Outdoor Recreation Coordinator! Please see the description and details below, and feel free to reach out if you or anyone in your networks may be interested.
Description:
Mountain Recreation Outdoor Programs offer a fun, exciting environment to our participants and staff alike; one that fosters opportunities for expanding our outdoor knowledge, learning new skills, and enjoying the outdoors! Applicants must be enthusiastic and love working outdoors with children, enjoy being part of a team-focused environment, and have strong communication and group management skills.
We're looking for a talented individual to help support our Outdoor Recreation department and its operations, as well as oversee various programs such as camping, mountain biking, rock climbing, paddle sports, hiking, fly-fishing, and backpacking. The coordinator will assist the Outdoor Recreation Supervisor to coordinate and supervise recreation programs in their assigned area(s), providing high quality recreation opportunities for the community in partnership with SOS Outreach.
You are welcome at Mountain Rec for who you are, no matter where you come from, what you look like, or what keeps you active. Recreation is for everyone, and so is our workplace. The more voices we have represented and amplified in our organization, the more we will all thrive, contribute, and be forward-thinking! So, bring us your personal experience, your perspectives, and your background. It's in our differences that we will find the power to keep revolutionizing the way we PLAY.
Schedule: Full Time; Year Round
Salary: $47,636 – $50,000; Exempt
Location: Edwards, Eagle County, CO
Education and Experience:
Must be 21 years of age
Two years of college with an emphasis in related field; AND
Two years of progressive work experience in closely related recreation position; OR
Any satisfactory combination of experience and education which demonstrates the knowledge, skills and ability to perform the above-described duties.
Pass a federal background check, possess a valid driver's license, can operate a van and trailer combination, and pass a Motor Vehicle check.
Current Wilderness First Responder (WFR) or WEMT and CPR, or the ability to obtain these certifications prior to beginning employment. Preference will be given to candidates with an active WFR certification.
Prior experience working with youth and youth overnight outdoor adventure programs.
Spanish language proficiency (preferred).
Job description can be found HERE and scroll down to the "Outdoor Recreation Coordinator" link.
To apply, applicants can click HERE.
For more information about this position applicants can contact me at mcarter or call 970-688-7333.
Thank you,
Megan Carter (she/her)
OUTDOOR RECREATION PROGRAMS SUPERVISOR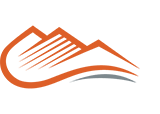 Mountain Recreation
ACTIVE / HEALTHY / TOGETHER
(970) 688-7333 Direct