Hello COSA Community,
Mountain Recreation is hiring for part-time/seasonal Overnight Program Guides for spring outdoor education trips and summer camps! Please see the description and details below, and feel free to reach out if you or anyone in your networks may be interested.
Description
Mountain Recreation Outdoor Programs offer a fun, exciting environment to our participants and staff alike; one that fosters opportunities for expanding our outdoor knowledge, learning new skills, and enjoying the outdoors! Applicants must be enthusiastic and love working outdoors with children, enjoy being part of a team-focused environment, and have strong communication and group management skills.
We are looking for qualified individuals interested in introducing youth to outdoor leadership skills, natural science education, and outdoor recreation in outdoor settings during our overnight youth programs that take place in the Colorado National Monument and on the White River National Forest.
Overnight Guides must be passionate about working with youth of varied ages and from diverse backgrounds. As a role model for positive growth, instructors will provide the support, safety, and guidance needed for youth to foster an appreciation for nature, learn the skills necessary to participate in overnight outdoor experiences, and become part of a group learning atmosphere.
You are welcome at Mountain Rec for who you are, no matter where you come from, what you look like, or what keeps you active. Recreation is for everyone, and so is our workplace. The more voices we have represented and amplified in our organization, the more we will all thrive, contribute, and be forward-thinking! So, bring us your personal experience, your perspectives, and your background. It's in our differences that we will find the power to keep revolutionizing the way we play.
Schedule:
Part-Time; Summer Seasonal:
Option 1 – Late April – Early June; Part-Time Hourly (Monument Trips only)
Option 2 – Late April – Mid-August; Part-Time Hourly (Monument Trips and Summer Camp)
Salary: $165/day
Benefits include: 3.75% contribution to 401a account and accrued sick leave according to the HFWA. Every employee receives a membership to all Mountain Recreation facilities. For more information on benefits, check out our website at https://mountainrec.org/benefits-overview/
Location: Eagle County, Colorado
Education and Experience:
Be 21 years of age or older
Current Wilderness First Responder (WFR) or Wilderness First Aid (WFA) and CPR, or the ability to obtain these certifications prior to beginning employment. Preference will be given to candidates with an active WFR or WFA certification.
Physically fit: Backpacking trips in the summer average 5 – 8 miles per day at altitudes between 8,200' – 13,000' in varied weather. Must be able to carry 70lbs. guide pack. Day hiking involves 2-4 miles and 2,000' elevation gains. Must be able to carry 30lbs. guide pack.
Pass Federal background check and Motor Vehicle check.
Knowledge of Leave No Trace principles and practices.
Prior experience working with youth and youth overnight outdoor programs.
Rock climbing, hiking, wilderness travel, and team building experience.
Spanish language proficiency and cultural literacy (preferred).
Job description can be found HERE and scroll down to the "Outdoor Recreation Coordinator" link.
To apply, applicants can click HERE.
For more information about this position applicants can contact me at mcarter or call 970-688-7333.
Thank you,
Megan Carter (she/her)
OUTDOOR RECREATION PROGRAMS SUPERVISOR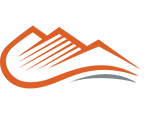 Mountain Recreation
ACTIVE / HEALTHY / TOGETHER
(970) 688-7333 Direct