Greetings!
Arapahoe County Government is seeking an Assistant Fair Volunteer Coordinator!
Please visit our website and apply today!
https://www.governmentjobs.com/careers/arapahoe
ARAPAHOE COUNTY
Department of Human Resources
5334 S. Prince Street
Littleton, CO 80120
Invites Applications for the Position of:
ASSISTANT FAIR VOLUNTEER COORDINATOR
An Equal Opportunity Employer
DEADLINE
06/27/17
DESCRIPTION
Arapahoe County – Colorado's First in so many ways!
The Assistant Fair Volunteer Coordinator performs a wide variety of functions of the planning and production of the Arapahoe County Fair under the direction of the Volunteer Coordinator. These duties will include, but are not limited to administrative, receptionist, and volunteer coordination. This position will primarily be located at the Arapahoe County Fairgrounds and is temporary and seasonal in nature. May occasionally be required to carry event supplies, especially during events, such as the County Fair.
Please note this is an hourly, seasonal, and non-benefited position.
DUTIES
The following duty statements are illustrative of the essential functions of the job and do not include other non-essential or marginal duties that may be required. The County reserves the right to modify or change the duties or essential functions of the job at any time.
Must be available on the following dates: July 29, 3 p.m. to 6:30 p.m., July 22, 9 a.m. to 12:30 p.m., and July 27-31, 10 a.m. to 10 p.m.
Assist with each volunteer orientation that takes place prior to the Fair.
Assist Volunteer Coordinator with volunteer check-in for each Fair shift.
Help with set-up, ongoing oversight and tear-down each of the Volunteer Headquarters.
Provide general volunteer oversight, communicate needs and issues to Volunteer Coordinator and assist in problem solving.
Other duties as assigned by Volunteer Coordinator.
REQUIREMENTS
SKILLS AND ABILITIES:
Knowledge of event production and planning, agricultural fairs and festivals.
Excellent communication skills including written and verbal.
Ability for public speaking.
Excellent organizational skills.
EDUCATION:
High School Diploma.
EXPERIENCE:
Previous experience working in County Fairs and/or events preferred.
SUPPLEMENTAL INFORMATION
Please note this is an hourly, seasonal, non-benefited vacancy with varying times during the month of July only.
Jessica Rogers
HR Recruiting Coordinator
5334 South Prince Street
Littleton , Co 80120
Phone : 303-636-1289
Fax : 303-738-7878
Office hours:
Monday 7:00 a.m. to 3:30 p.m.
Tuesday – Friday 8:00 a.m. to 4:30 p.m.
JRogers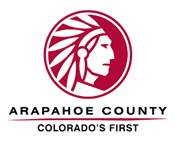 CONFIDENTIALITY NOTICE: This email transmission and any documents accompanying it may contain confidential information belonging to the sender and which in part or whole may be protected by Federal regulations. This information is intended solely for the use of the individuals(s) or aforementioned agency. If you are not the intended recipient, you are hereby notified that any disclosure, distribution, or the taking of action in reliance upon the contents of, is forbidden and you are to immediately arrange for the return of said documents.