Greetings!
Arapahoe County Government is seeking a Volunteer Services Specialist – Seasonal!
Please visit our website and apply today!
https://www.governmentjobs.com/careers/arapahoe
ARAPAHOE COUNTY
Department of Human Resources
5334 S. Prince Street
Littleton, CO 80120
Invites Applications for the Position of:
VOLUNTEER SERVICES SPECIALIST – SEASONAL
An Equal Opportunity Employer
DEADLINE
06/26/17
DESCRIPTION
Arapahoe County – Colorado's First in so many ways!
The Volunteer Services Specialist supports the administration and coordination of the 17-Mile House Farm Park educational programming, volunteer services and public events. The primary duties include volunteer program administration, program scheduling, volunteer support and event coordination.
DUTIES
Assist with the operation of the Open Spaces Department's 17 Mile House Farm Park volunteer program, including program administration, scheduling, volunteer support, visitor services and event logistics.
Collaborate with Open Spaces partners, to include: local schools, businesses, municipalities, historical societies and non-governmental organizations such as the Cherry Creek Valley Stewardship Partners.
Support the administration of historical site information, records and managing the site's inventory of historical artifacts. This includes support of the artifact donation program and its associated volunteer support.
Work cooperatively with the Arapahoe County Volunteer Connections Program and associated staff supporting the operation of the 17 Mile House Farm Park.
Facilitate outreach for the 17-Mile House Farm Park at Open Spaces events, to include: attending the Fall Festival, Share Back Ceremony, annual County Fair, and other public events.
REQUIREMENTS
Skills, Abilities and Competencies:
Knowledge of standard administrative support and clerical procedures including data entry and electronic document preparation, electronic and hard copy records filing and record keeping protocols.
Position requires accuracy and attention to detail with strong customer service orientation.
Ability to establish and maintain effective working relationships with others as necessitated by work assignments. A cooperative attitude is essential.
Ability to exercise tact and courtesy in frequent contact with County staff, program volunteers and park visitors.
Ability to understand and adhere to departmental policies, procedures and the overall departmental functions.
Excellent organizational and administrative skills.
Knowledge of event administration, logistics, and scheduling.
Behavioral Competencies:
Service First
Excellent Quality
Responsive Government
Visionary Thinking
Innovation
Caring Leadership
Effective Communication
Fiscal Responsibility
Integrity
Respect for Others
Safety Teamwork
Education and Experience:
High School diploma or GED equivalent.
One year of general administrative support and customer service experience is preferred.
A combination of education and experience may be considered.
Pre-Employment Additional Requirements:
Must successfully pass pre-employment testing which includes an acceptable motor vehicle record (MVR) check and background check.
Must possess a valid class "R" Colorado Driver's License or the ability to obtain one within two weeks of employment.
Post-Employment Requirements:
This position will require a varied schedule with evening/weekend assignments. Work locations and facilities are subject to change based the business need.
SUPPLEMENTAL INFORMATION
WORK ENVIRONMENT:
Work is generally within an office environment but will also include work in various historical facilities, outdoors in varying weather / site conditions and around livestock / animals.
PHYSICAL DEMANDS:
The following are some of the physical demands commonly associated with this position.
No unusual physical demands are associated with this position.
Spends 60% of the time sitting and 40% of the time either standing or walking. Occasionally lifts, carries, pulls or pushes up to 35 lbs.
Uses cart, dolly, or other equipment to carry in excess of 35 lbs.
Occasionally climbs, stoops, kneels, balances, reaches, crawls and crouches while performing office or work duties.
Verbal and auditory capacity enabling interpersonal communication through automated devices, such as telephones, radios, and similar; and in public meetings and personal interactions.
Constant use of eye, hand and finger coordination enabling the use of automated office machinery or equipment.
Visual capacity enabling constant use of computer or other work related equipment.
This position may work in various locations which may include Open Spaces offices, the Fairgrounds campus, and/or the 17-Mile House and during special events which may result in exposure to extreme heat/cold, outdoor allergens and livestock.
Definitions:
Occasionally: Activity exists less than 1/3 of the time.
Frequently: Activity exists between 1/3 and 2/3 of the time.
Constantly: Activity exists more than 2/3 of the time.
Jessica Rogers
HR Recruiting Coordinator
5334 South Prince Street
Littleton , Co 80120
Phone : 303-636-1289
Fax : 303-738-7878
Office hours:
Monday 7:00 a.m. to 3:30 p.m.
Tuesday – Friday 8:00 a.m. to 4:30 p.m.
JRogers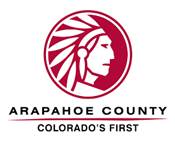 CONFIDENTIALITY NOTICE: This email transmission and any documents accompanying it may contain confidential information belonging to the sender and which in part or whole may be protected by Federal regulations. This information is intended solely for the use of the individuals(s) or aforementioned agency. If you are not the intended recipient, you are hereby notified that any disclosure, distribution, or the taking of action in reliance upon the contents of, is forbidden and you are to immediately arrange for the return of said documents.