Arapahoe County Government is seeking a part-time Horticulture Assistant!
Apply on our website today!
https://www.governmentjobs.com/careers/arapahoe
ARAPAHOE COUNTY
Department of Human Resources
5334 S. Prince Street
Littleton, CO 80120
Invites Applications for the Position of:
HORTICULTURE ASSISTANT
An Equal Opportunity Employer
SALARY
$13.00 – $16.00 Hourly
DEADLINE
06/25/17
DESCRIPTION
Colorado State University Extension in Arapahoe County is seeking a part-time (up to 30 hours per week maximum, 3 or 4 days/week) Master Gardener Coordinator with the experience and skills to manage the County's Colorado Master Gardener (CMG) program.
The person will have knowledge of volunteer management and a proven track record in working well with people, coordinating volunteers and/or managing volunteer programs, horticulture and related subject matter, event management, database management and organizational skills. The individual will work well in a team environment using strong verbal and written communication skills to develop relationships with staff, customers and partners, and the ability to address common volunteer issues.
DUTIES
The following duty statements are illustrative of the essential functions of the job and do not include other non-essential or marginal duties that may be required. The County reserves the right to modify or change the duties or essential functions of the job at any time.
SPECIFIC JOB DUTIES: The individual in this position works as a member of the local county Extension team and as a local representative of Colorado State University. This individual works under the guidance and supervision of the Arapahoe County Horticulture Agent.
Volunteer Recruitment, Development and Management:
Coordinate recruiting, interviewing, and selection of volunteers for the Colorado Master Gardener Program.
Maintain the Arapahoe County CMG volunteer database – volunteers, volunteer opportunities, and postings.
Provide overall management of the county's Colorado Master Gardener program.
Evaluate CMG performance on an ongoing basis and support CMGs as required.
Develop and deliver orientation and training of Colorado Master Gardeners.
Cooperate and co-educate with other CMG Coordinators as necessary.
Program Planning, Development, Delivery, Evaluation and Reporting:
Provide content management for the horticulture webpage(s) on the county website.
Write the CMG newsletter and other forms of regular communication necessary to inform CMGs.
Respond to horticulture questions from volunteers and community members.
Organize the planning, promotion, delivery and data collection of public education classes.
Collect data from Colorado Master Gardener volunteers on program delivery, service hours and research results.

Use the Colorado Planning and Reporting System (CPRS) to report this data.

Assure compliance with civil rights and affirmative action policies including reaching out to underserved and underrepresented audiences.
Other duties as assigned.
REQUIREMENTS
EDUCATION & EXPERIENCE REQUIRED:
Completed bachelor's degree plus at least two years' prior experience managing volunteers or trained adults and/or a volunteer program.
Background/professional experience in horticulture or a degree in horticulture or closely related field.
Organizational skills as evidenced by experience coordinating multiple projects, determining high priority activities and completing complex tasks.
Ability to communicate through teaching, public speaking/presentation and writing as demonstrated through application materials and experience.
Demonstrated ability working with people as individuals and in groups; ability to forge equitable and successful partnerships with other professionals and organizations.
Evidence of drive and initiative. Must be a self-starter.
Competent in Microsoft Office.
Demonstrated use of technology including experience with database management and website content management.
Personal or professional commitment to diversity as demonstrated by persistent effort, active planning, allocation of resources and/or accountability for diversity outcomes.
Must have a valid driver's license or the ability to obtain a driver's license or access to a licensed driver by the employment start date.
Must successfully complete a background check.
EDUCATION & EXPERIENCE PREFERRED:
Teaching or training experience.
Training as a Colorado Master Gardener.
Plant & Insect diagnostics.
Ability to speak Spanish.
SUPPLEMENTAL INFORMATION
SUPPLEMENTAL INFORMATION:
This position requires successful completion of pre-employment background and motor vehicle checks.
SUPERVISION RECEIVED:
Receives supervision from the Horticulture Extension Agent and the Horticulture Assistant (Master Gardener Coordinator).
SUPERVISION EXERCISED:
Exercises indirect supervision of Colorado Master Gardener Program volunteers in Arapahoe County.
INTERPERSONAL CONTACTS:
Contacts are with superiors, peers, subordinates, elected officials and the general public Contacts require the ability to exercise a high degree of interpersonal skills
WORK ENVIRONMENT:
Work is generally confined to a standard office environment. On occasion, the work will be outdoors working in garden plots and delivering materials to off-site locations.
PHYSICAL DEMANDS:
The following are some of the physical demands commonly associated with this position.
No unusual physical demands are associated with this position.
Spends 50% of the time sitting and 50% of the time either standing or walking.
Occasionally lifts, carries, pulls or pushes up to 20 lbs.
Uses cart, dolly, or other equipment to carry in excess of 25 lbs.
Occasionally stoops, kneels, balances, reaches, crawls and crouches while performing office or work duties.
Verbal and auditory capacity enabling interpersonal communication through automated devices, such as telephones, radios, etc.
Constant use of eye, hand and finger coordination enabling the use of automated office machinery or equipment.
Visual capacity enabling constant use of computer or other work related equipment.
_________
Definitions:
Occasionally: Activity exists less than 1/3 of the time.
Frequently: Activity exists between 1/3 and 2/3 of the time.
Constantly: Activity exists more than 2/3 of the time.
Horticulture Assistant Supplemental Questionnaire
*
1.
Please choose the response that best describes your educational background.
Some High School classes
High School Graduate or GED
Associate Degree
Bachelor's Degree
Master's Degree
*
2.
Please choose the response that best describes your experience as a Volunteer with the Arapahoe County Colorado Master Gardener Program?
No experience
Less than 1 year of experience
1 to less than 2 years of experience
2 or more years of experience
*
3.
Do you have a current, valid driver's license?
Yes
No
*
4.
How many moving traffic violations have you been cited for in the past two years?
Less than 3 violations
3 or 4 violations
5 or more violations
*
5.
Have you received six or more points within the past twelve months or eight or more points within the past twenty-four months against your driving record?
Yes
No
*
6.
In the past five years, have you had your driver's license revoked or suspended?
Yes
No
*
7.
If hired, are you able to furnish proof you are currently eligible to work in the U.S. without sponsorship?
Yes
No
* Required Question
Jessica Rogers
HR Recruiting Coordinator
5334 South Prince Street
Littleton , Co 80120
Phone : 303-636-1289
Fax : 303-738-7878
Office hours:
Monday 7:00 a.m. to 3:30 p.m.
Tuesday – Friday 8:00 a.m. to 4:30 p.m.
JRogers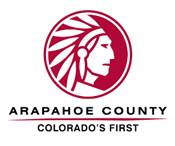 CONFIDENTIALITY NOTICE: This email transmission and any documents accompanying it may contain confidential information belonging to the sender and which in part or whole may be protected by Federal regulations. This information is intended solely for the use of the individuals(s) or aforementioned agency. If you are not the intended recipient, you are hereby notified that any disclosure, distribution, or the taking of action in reliance upon the contents of, is forbidden and you are to immediately arrange for the return of said documents.