Do you have a passion for working with a highly skilled and motivated staff to develop the plans and policies that govern the management and use of county open space properties? Do you enjoying working with programs to see that data (including GIS) is used to drive decision-making and that technology spurs innovation in a large open space department? How about overseeing a project design and management team that has delivered multi-million dollar, award-winning projects that provide resilient streams and modern visitor infrastructure–including historic and cultural resource projects that have aided the interpretation of our past?
If that describes you, we'd like you to join us!
The Boulder County Parks & Open Space (BCPOS) Department is seeking a Resource Planning Manager to join our team. You'll use your knowledge of planning, project management, and information technology as well as your abilities of supervision to lead a team of 20 highly skilled and motivated fulltime staff and four seasonal staff to develop the plans, policies, projects, procedures, data and GIS solutions, and technological systems that enable one of the largest and oldest county open space organizations in the Western United States to oversee and steward 105,000 acres of public lands and easements for a community that strongly supports its open space program.
Full posting is here:
https://www.governmentjobs.com/careers/boulder/jobs/3405907/resource-planning-manager?page=4&pagetype=jobOpportunitiesJobs
And, this is your office window view here on the outskirts of Longmont!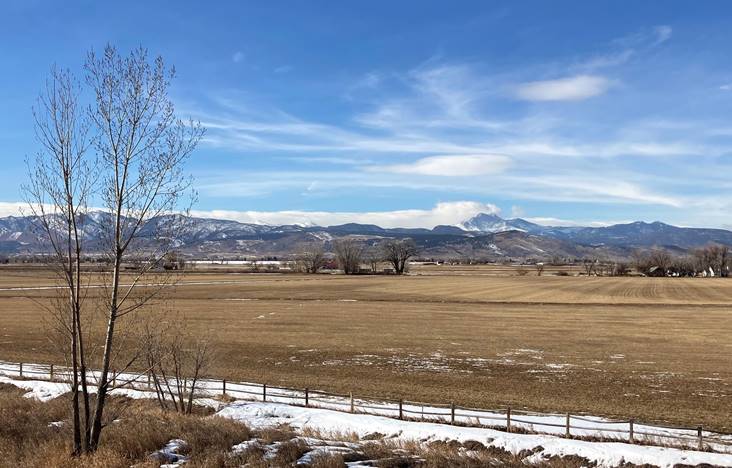 Jeff Moline
Boulder County Parks & Open Space
303-678-6270