Good Afternoon Friends and Allies in Conservation –
The Rio Grande Headwaters Land Trust, in Del Norte, Colorado, seeks a Director of its Land Protection Program. The new Land Protection Director will be responsible for both leadership and management of RiGHT's conservation easement acquisition program and ensuring its fit with RiGHT's other programs and overall organizational structure. This is the perfect job for someone who wants to join a team in making a positive impact in one of the most critically important and imperiled, high-elevation desert river systems in the United States. This job is located in the magical San Luis Valley, an inspiring and welcoming place to live and work due to its stunning landscape between the San Juan and Sangre de Cristo mountains, abundance of outdoor recreational opportunities and deep history of partnerships and collaborative, community spirit among its people. The salary for this job ranges from $65,000 – $78,000 annually with benefits that include a retirement plan, generous amounts of paid time off, family and medical leave time, and a group health/vision/dental insurance plan. RiGHT also invests in its people by providing ample training and continuing education opportunities.
A more detailed job advertisement is attached or can be found here: https://www.riograndelandtrust.org/news/2022/11/2/right-is-hiring-land-protection-director-ewfyg
Interested persons and applicants can contact me directly at the email or phone number below.
Thank you,
Andy Brown
Executive Director
andy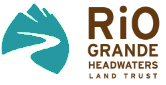 / 828.674.1067
840 Grand Avenue, Del Norte, CO 81132
JobAdvertisement_RiGHT_LandProtectionDirector_v2_10.31.22.pdf