COSA Community –
Do you have open space, natural resource management, or conservation expertise you would like to share? The COSA Steering Committee is seeking presentations for the 2021 COSA conference, themed "Expect the Unexpected: Building Resilience to Adapt to Change,"heldOctober 11-13, at the Grand Hyatt Hotel, 1300 Westhaven Dr. in Vail, Colorado.
The deadline to submit your proposal is Friday, May 14, 2021.
In keeping with this year's theme, we strongly encourage topics of resilience in 2021. How have we weathered constant change over the past year? What innovative programs and conservation projects came out of the many challenges our organizations and lands faced?
Consider the following topics for sessions:
· Innovative management of land with limited staffing
· Managing extreme increases in usership
· Educating and welcoming new users
· Tackling large wildfires and fire mitigation
· Balancing a shrinking budget in a pandemic
· Responding to demographic shifts and serving disproportionately-impacted populations
· Climate adaptation strategies
· Other topics you feel will be engaging and expand our collective knowledge!
Think creatively! What are you and your partners doing that will inspire others? Workshops are 60-75 minutes. The Steering Committee is unsure of attendance numbers as we are also trying to "Expect the Unexpected" this year as well. Please include information about your ability to pivot this presentation to an outdoor setting, a virtual setting, or smaller than normal group sizes. Preference will be given to interactive presentations that invite dialogue, discussion, and constructive debate and those that can adapt to different venues as described above.
Please submit your session proposal at coloradoopenppace.org/rfp.
All proposals are due on Friday May 14th, 2021.
On behalf of the RFP subcommittee,
Justin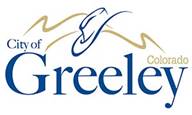 Justin Scharton
Superintendent
Culture, Parks & Recreation Dept | Natural Areas & Trails Division
321 N 16th Ave. | Greeley, CO 80631
O: 970.350.9412 | C: 970.590.1705